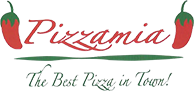 When it's time for your next meal, let your teeth sink into the freshest calzones. Our cheesy bread and chicken wings are sure to please those who have big appetites. We use the freshest ingredients to make sure that you get the best-tasting meal possible.
The best calzones in Watsonville!
Pile your plate high with delicious chicken wings glazed with our amazing signature sauce. Come any day from 8:00 AM to 8:30 PM.


Get a small pepperoni FREE when you buy a large 16", X-large 18" or giant 24" pizza.
Offer valid for all pick-up orders. Walk in immediately.
Chicken Wings and Cheesy Bread
Buy a large 16", X-large 18" or giant 24 pizza.
and receive a Small Pepperoni
FREE!
Offer good only for pick-up orders.
Coke, Sprite, Diet Coke, Diet Pepsi etc